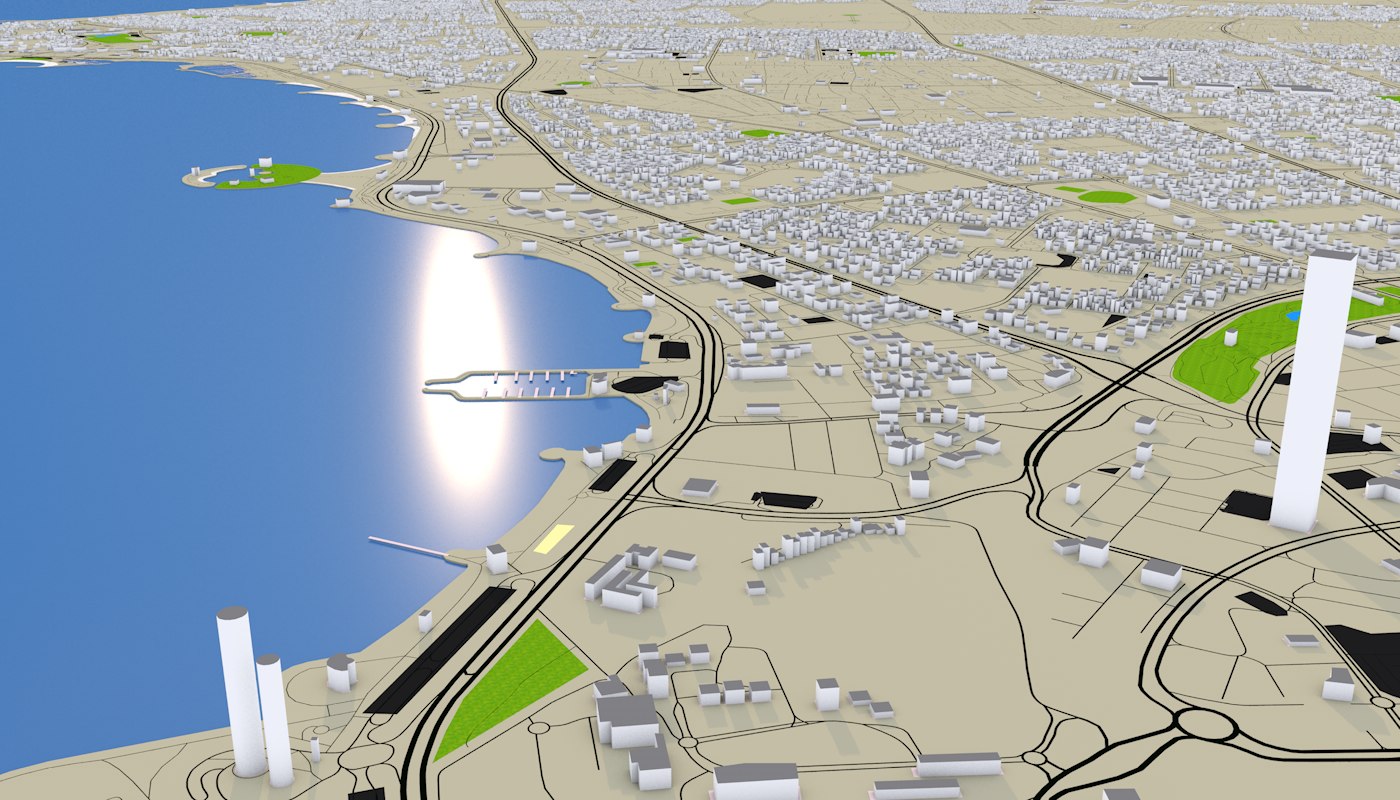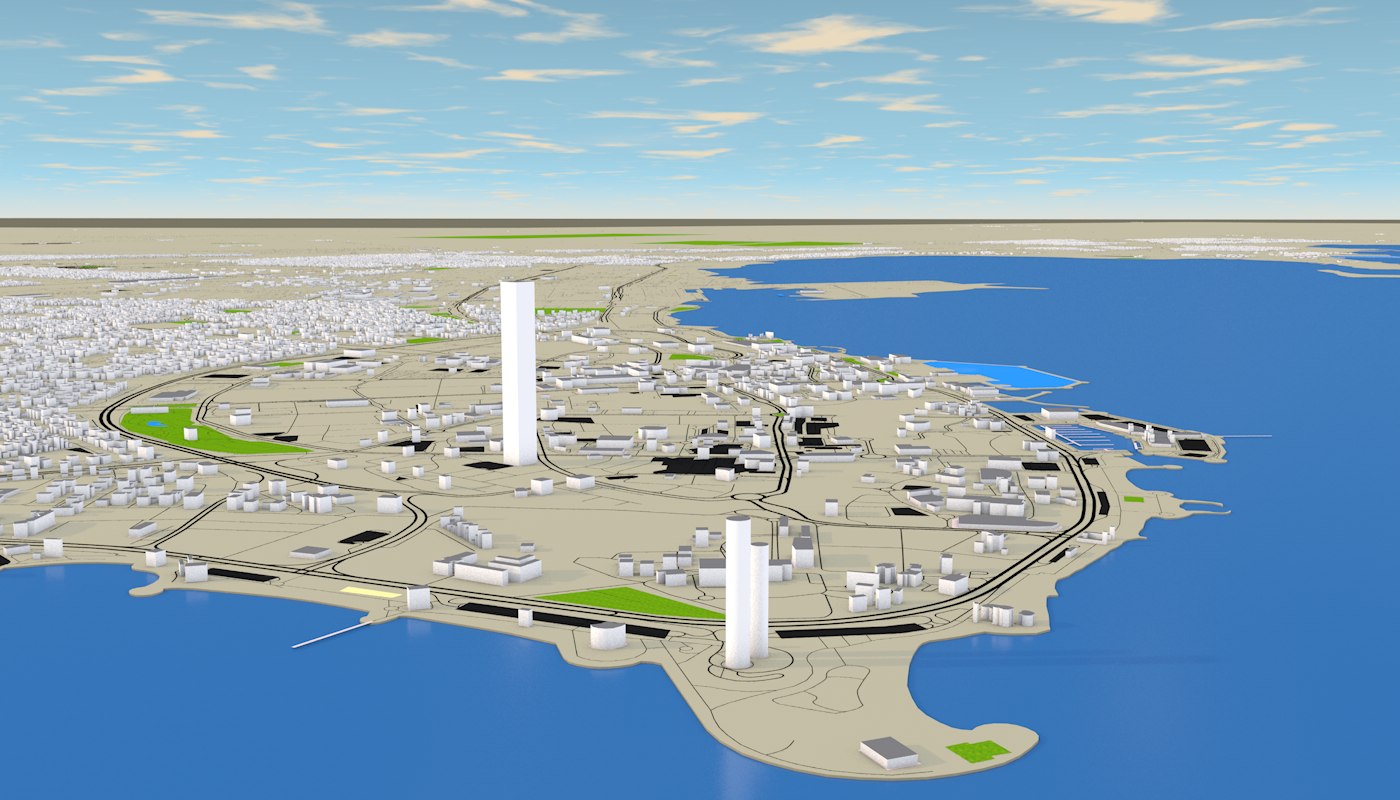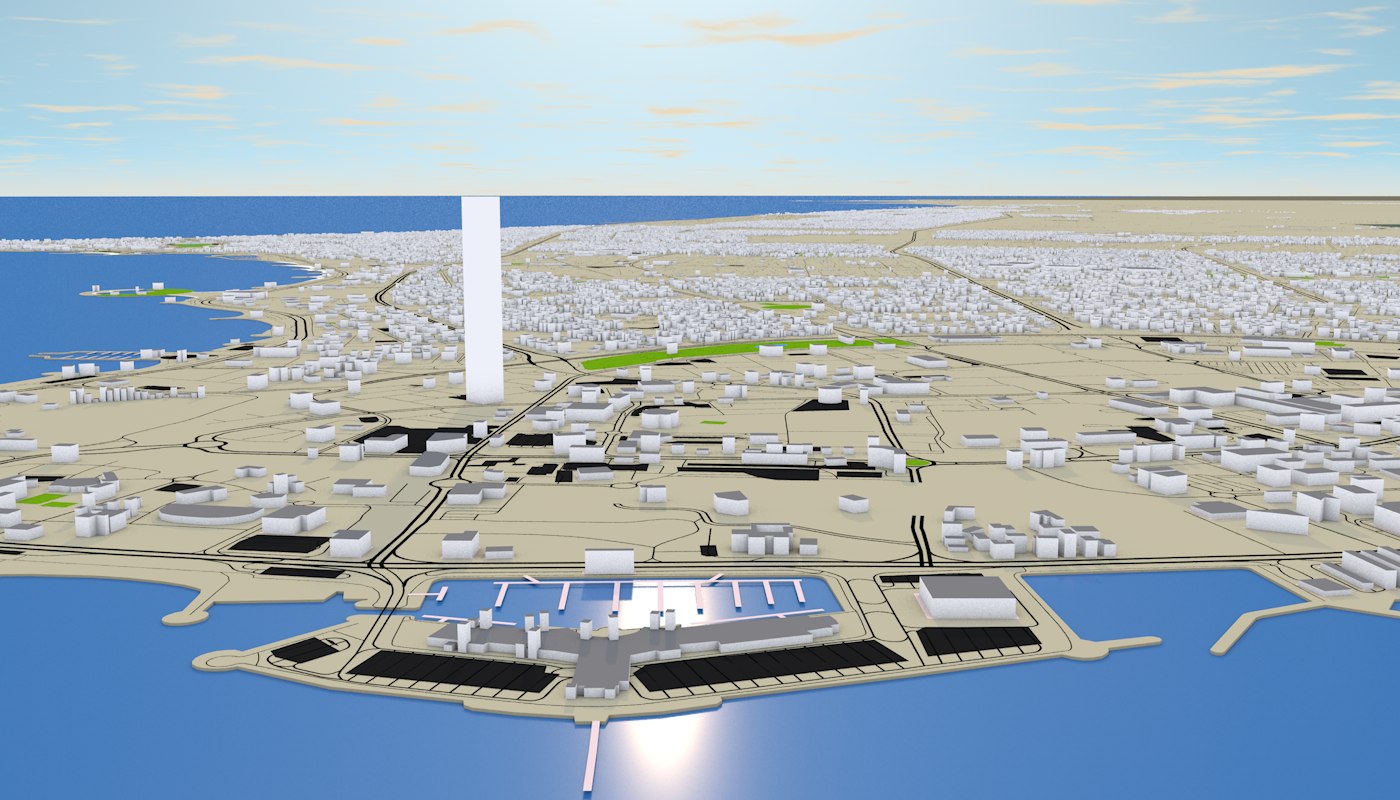 Accurate 3d representation of entire Kuwait, province using 2019 map data. This scene contains accurate details of buildings, roads, land details, area details and water details.
Clean scene with properly grouped elements. All objects are properly arranged and added with proper name and materials. For user convenience the scene has proper hierarchy with layers, materials and groups.
Please note that there may be missing buildings because no such real world data available in the repository. Also included random buildings in certain area.
Buildings are extracted from real world data. There are random buildings added to some areas where real world data is partially available (missing height details).
Roads-Motorway,link,trunk,primary,secondary,tertiary,residential,aeroway,pedestrian,unclassified
River
Stream
Water
Drain
Pier
Areas- building, car parking,park,playground, grass, farm yard, grave yard, forest, village green, water,aerodrome (air port),glacier, allotment,academic, meadow, nature reserve, military, garden, pitch, stadium,retail land, industrial land, commercial area, residential area, orchard, farm land, quarry
You can easily hide any layer/groups for better visualization.
Due to small size and minimum details this scene can be easily loaded.
Materials can easily be changed and altered.
Adding texture is easy, thanks to unique materials for each sections.
Only Cinema 4d file contains bezier curves. All other formats have polygon objects.
Map data :OpenStreetMap contributors
Zoom=25KM
Ratio: 1: 949 816
3d scene scale : 1:1
Scene unit: cm