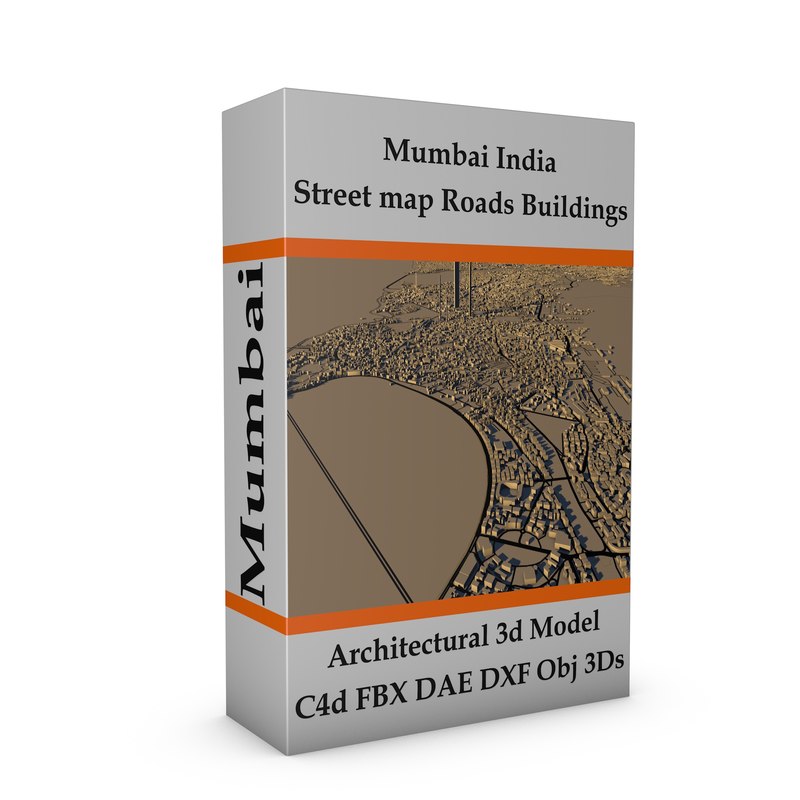 Almost accurate representation of Mumbai city of India, formarely known as Bombay. Buildings and roads, streets are modeled using real world data from open street map. The heights and shapes are identical from open street map data. Please note that there may be missing buildings because no such real world data available in the repository.
All buildings are low poly and no textures applied. in order to easily apply textures the scene is loaded with basic materials.
For user convenience the scene is arranged hierarchically,
Mumbai city
Buildings
Roads
Motorways
Primary roads
Secondary
Territory
Pedestrian
Footpaths
Residential
Other roads
Extra details
(in fbx and non native formats these may be renamed as sweep1-10)
If you are using Cinema 4d you can easily adjust the width of each roads. The extra details section only included in the Cinema 4d, dae, dxf versions, it is not necessary for architectural and film use. But if you are using for scientific and study purpose it may come handy.
The scene file is centered to the 0,0,0 axis and rotated to North. Scene file is set in centimeters.
FBX file is converted using FBX 2018. If you are using older fbx importer scene wont load. Consider obj.
before purchasing thoroughly check the accompanying images. There is no texture, lighting, environment data are included.
This scene file is perfect for architectural, vfx renderings. You can easily apply projection mapping of real world images. If you are planning to use in games some works required.
** Feel free to ask for file conversion**