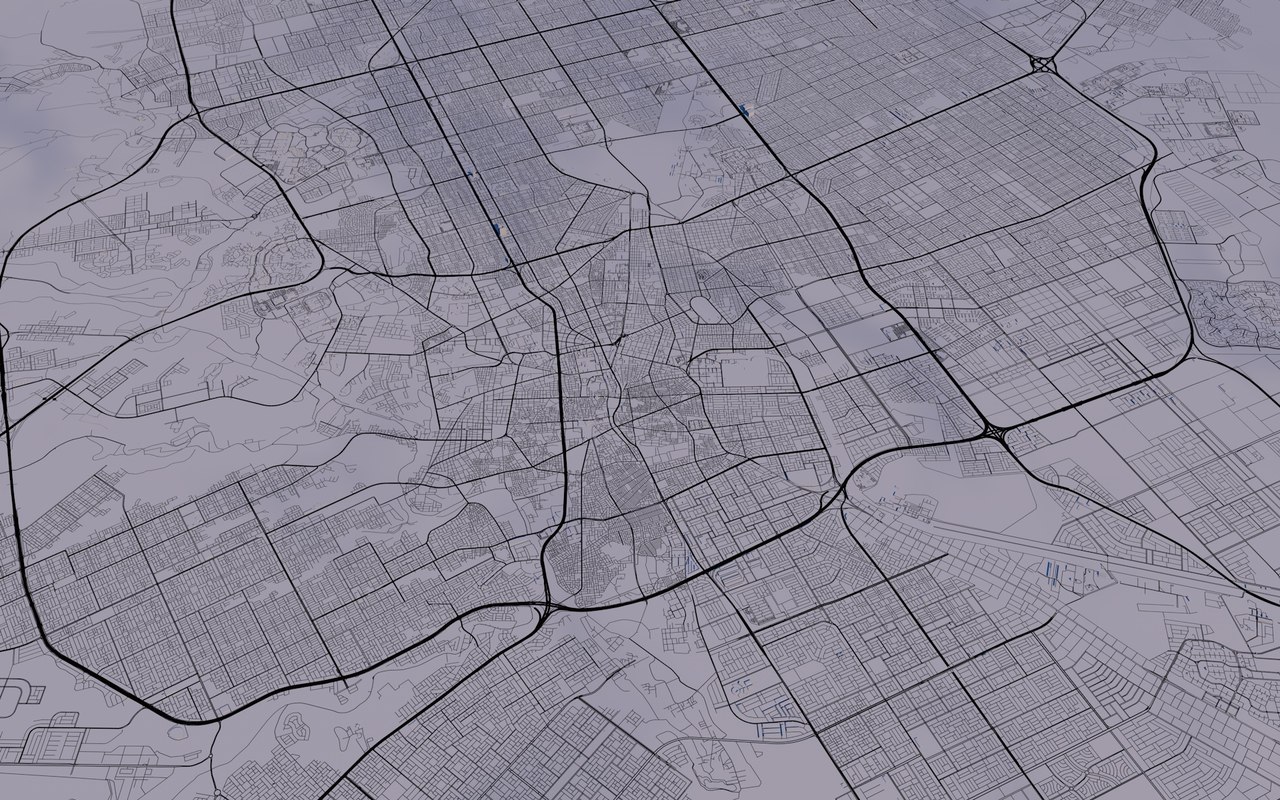 3d model architecture urban design city town arab town
TAGS
Riyadh saudi arabia kingdom tower cityscape monuments buildings city skyscraper dammam
DESCRIPTION
3d representation of Riyadh city Kingdom of Saudi Arabia.
Buildings and roads, streets are modelled using real world data from open street map. The heights and shapes are identical from open street map data. Please note that there may be missing buildings because no such real world data available in the repository.
All buildings are low poly and no textures applied. in order to easily apply textures the scene is loaded with basic materials.
For user convenience the scene is arranged hierarchically,
Buildings
Roads
Motorways
Primary roads
Secondary
Territory
Pedestrian
Footpaths
Residential
Other roads
Extra details