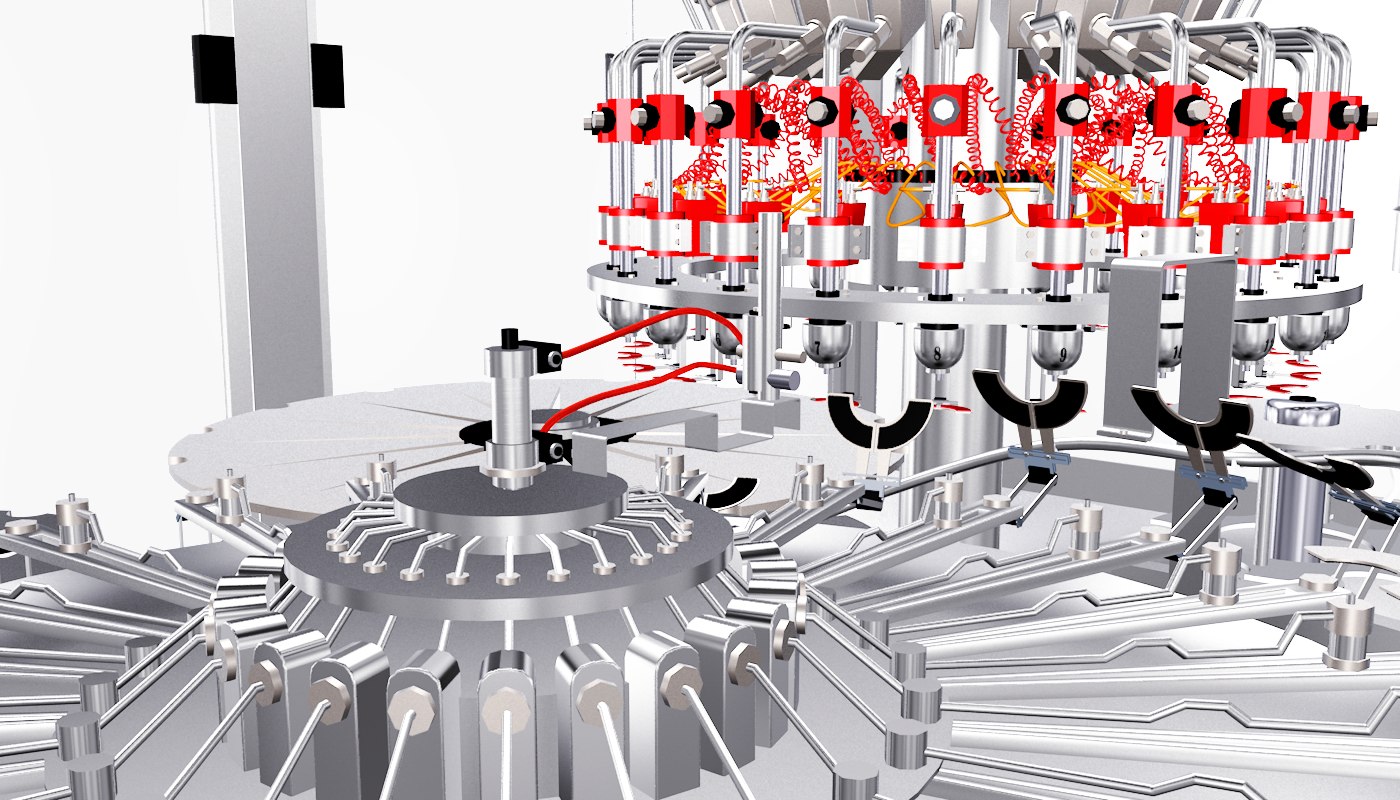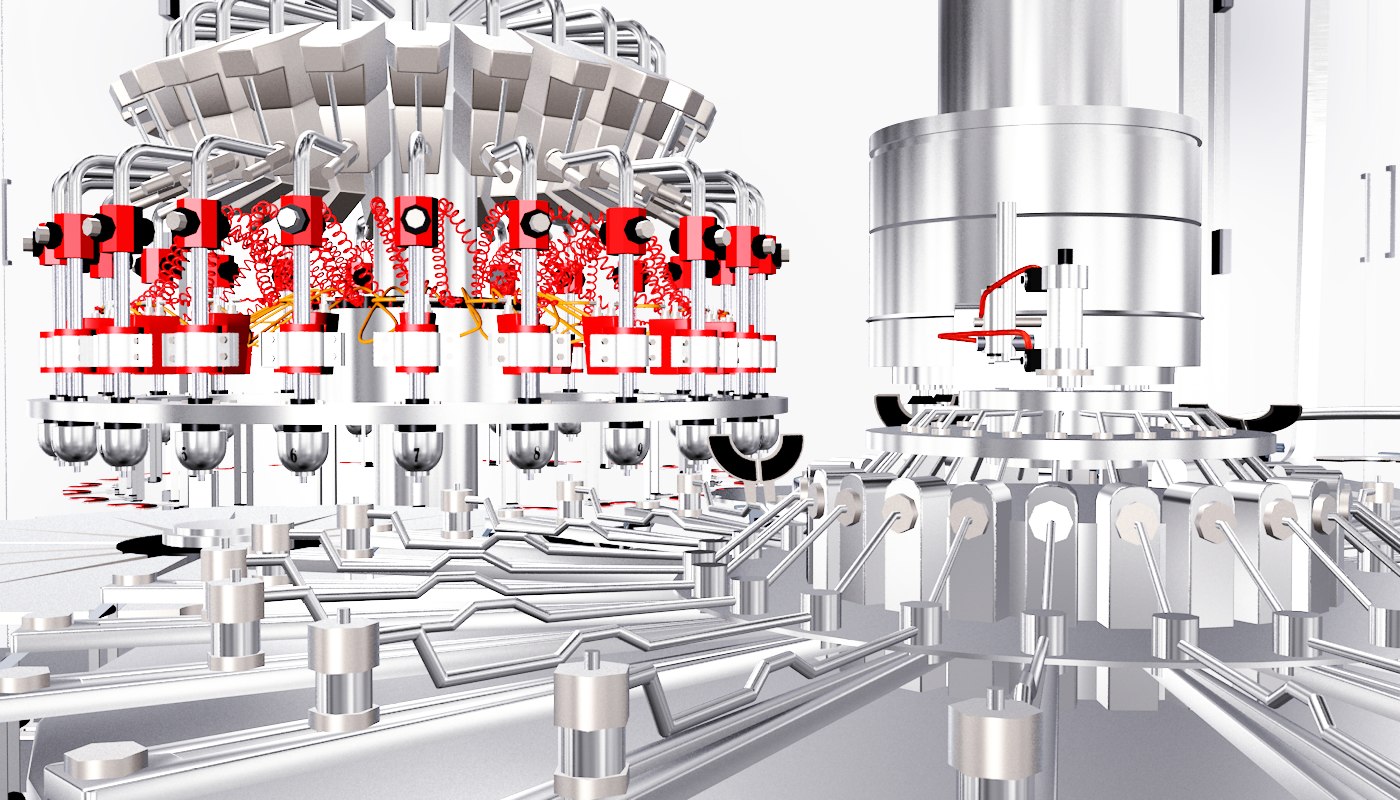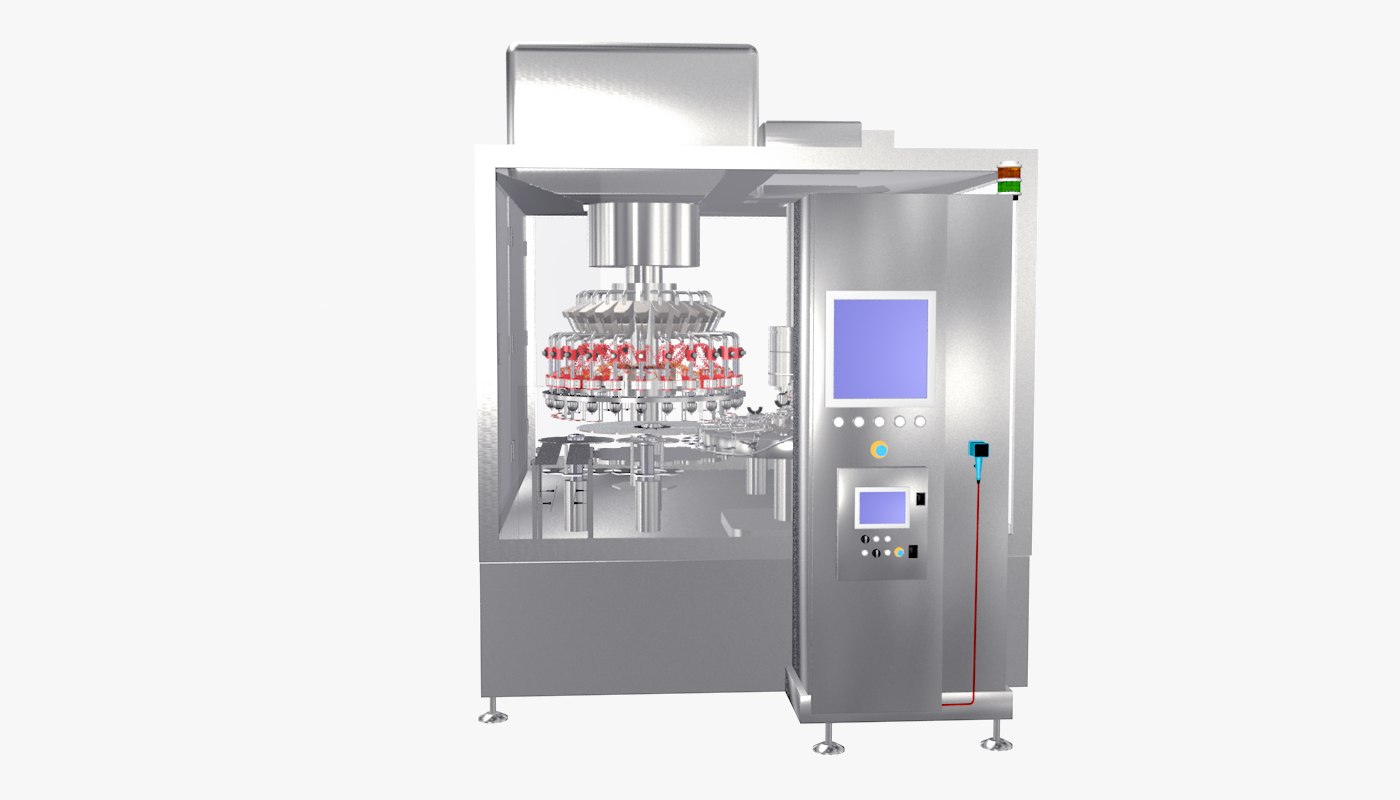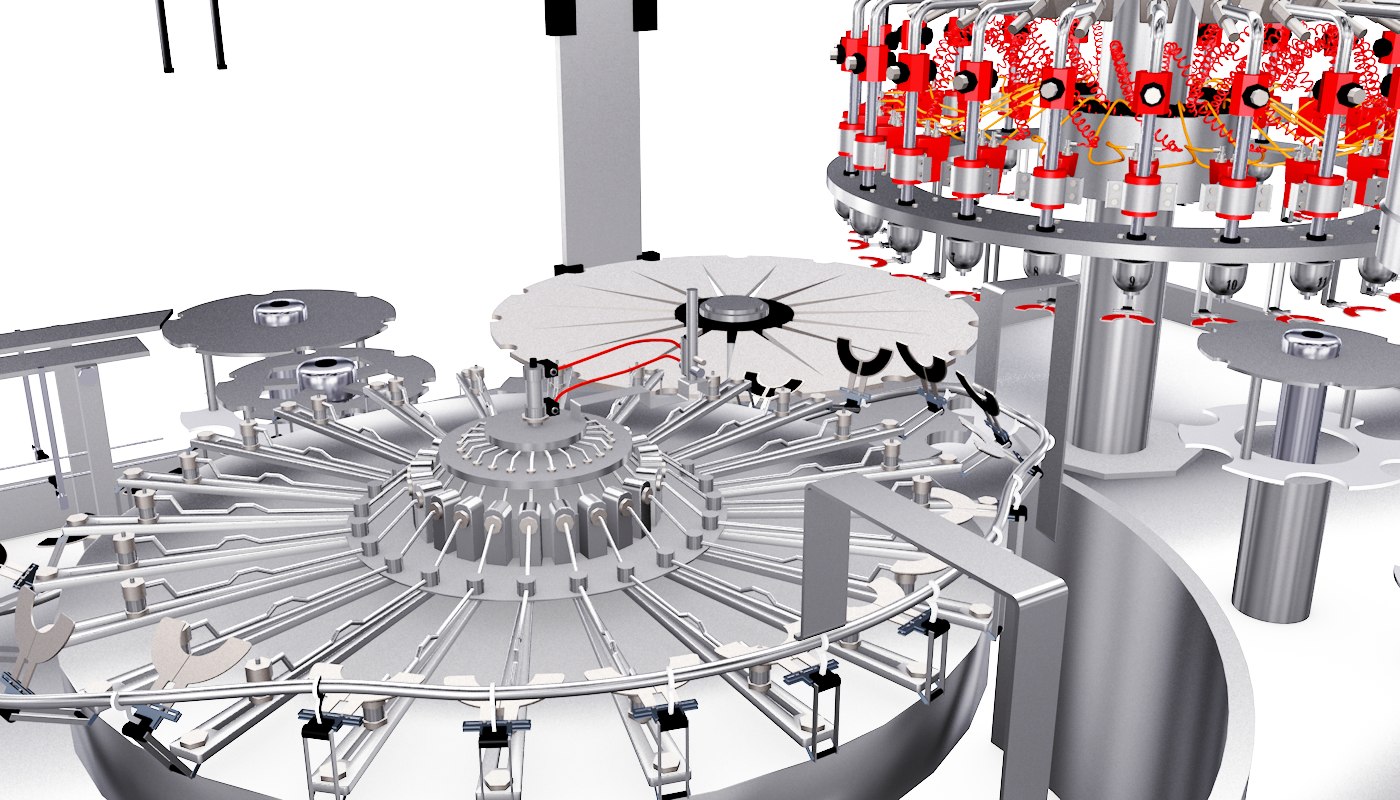 Fine detailed 3d model of Gravity filling machine for mineral water bottling plant. This machine contains cleaning, filling and capping assembly.
Made from scratch. There is no real world references are used.
Cinema 4d file contains all the lighting, texturing assembly. You will get the similar rendering.
For othe 3d application kindly use fbx, obj or 3ds file. Only FBX file contains all the grouping and hierarchy intact.
Inorder to render fast, please turn off GI, self reflection/ refraction etc. Because of using almost reflective materials for all objects it is un necessary to use GI. Due to heavy reflection within metals it will take a while to render if you use full reflection. Cinema 4d file already optimized and will take only 1 minute render even the close shots.
Features:
- High quality polygonal model, correctly scaled for an accurate representation of the original object.
- Models resolutions are optimized for polygon efficiency.
- All colors/materials can be easily modified.
- Model is fully textured with all materials applied.
- All textures and materials are included and mapped in every format.
- Models are grouped/layered for easy selection, and objects are logically named for ease of scene management.
- No part-name confusion when importing several models into a scene.
- No cleaning up necessary, just drop your models into the scene and start rendering.
- No special plugin needed to open scene.
- Units: cm
There is no third party plugins used. All parametric objects are converted to polygon, so you can open it in Cinema 4d prime/ visualize or Lite.
For other 3d applications use FBX format which is clearly formatted, tested and arranged with textures.
Feel free to ask for free conversion to your favorite 3d applications.
3ds max, Maya, blender, solid work, inventor can easily import fbx format.